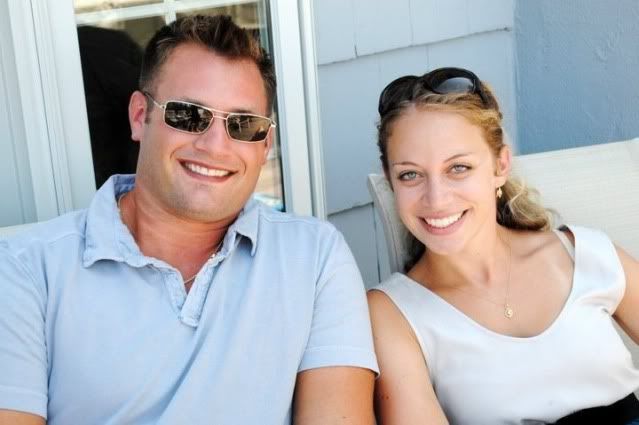 Happy 28 years Jon ... or as we've been phrasing it for the last 6 years ... Happy 2 years from 30!
In the last year you've fathered your second adorable son, finished a Master's degree and started on another. You work hard at whatever you put your hand to. And you do everything with excellence - whether it's working on another research paper, cleaning the kitchen counters, or changing a dirty diaper. I love and appreciate the way you do things right the first time, and you've pushed me to never settle for the status quo.
From the first moment I saw you I knew that you would make some cute babies! But I didn't realize then how much I'd enjoy becoming a parent with you and watching you with our two little boys. They are blessed with a wonderful Daddy. I know that they are going to grow up to be hard-working, high-achieving, honorable, and fun-loving young men, because this is the example they've grown up with!
I'm so proud of you, all you've accomplished, and all you're going to do in the future. I eagerly await our next adventure together!
Happy Birthday Love!
-------------------------------------------------------------------------------------------------------------
To celebrate the big day ...
The boys and I had a crafty morning: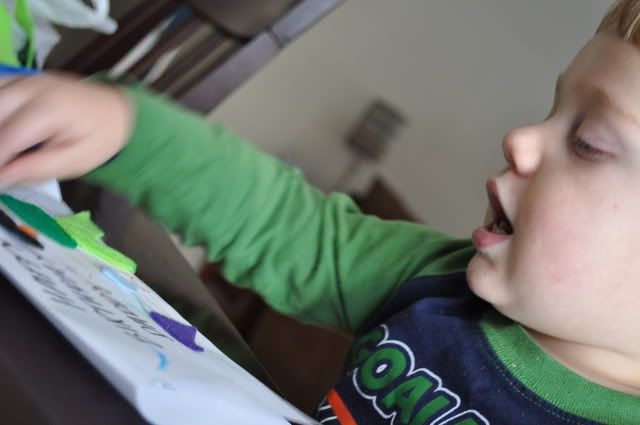 Yes, I made my own card too ... What can I say, I didn't make it out of the house this weekend to get a card. :(
Jack's message to Daddy, I translated: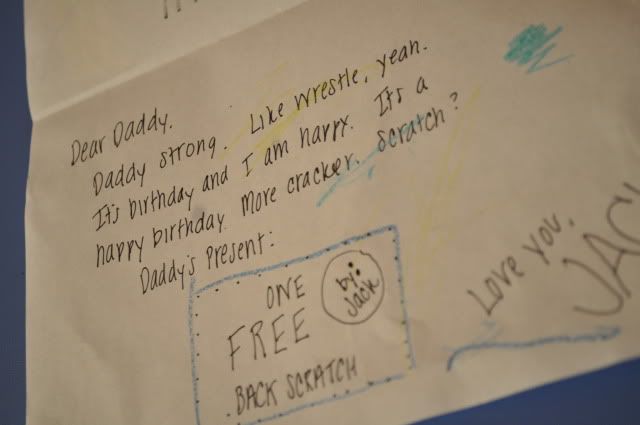 To round out the "pregnancy craving dinner theme" I decided to whip up some chocolate cupcakes with peanut butter icing. You should have seen Jack's face when we lighted the candles and starting singing "Happy Birthday" ... until he realized we weren't doing it for him.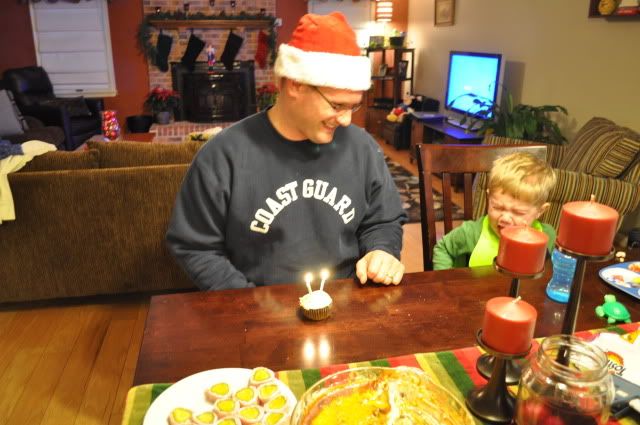 Sometimes, in moments like these, it's hard to keep a straight face.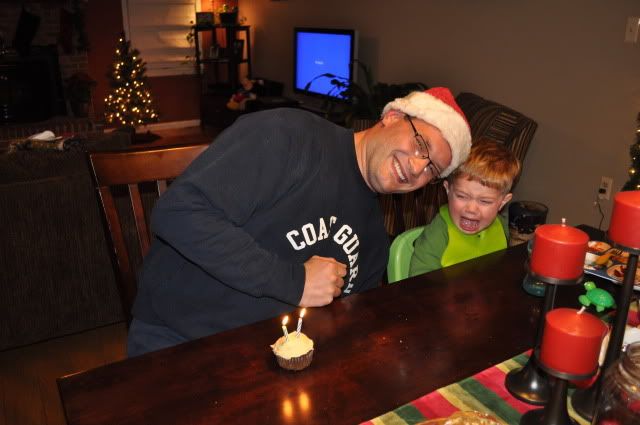 Fortunately, it's easy to right a two year old's world.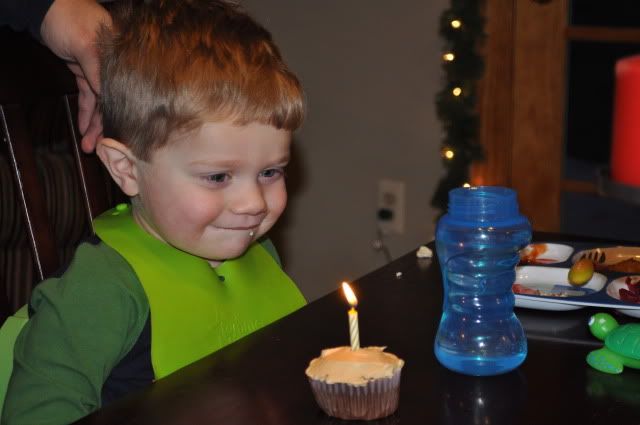 I would say it was a fun day, but that would be stretching the truth. Jude fussed through the entire dinner (that I ate with one hand), and Jack (who decided he'd rather lay in bed and talk to himself for an hour and half instead of taking a nap this afternoon) was a bit emotional. When he started throwing food at the birthday boy we had to draw the line. Needless to say, both boys went to bed extra-early, Jon's been enjoying a quiet, peaceful evening of do-nothing ever since and I have been happily procrastinating on doing the dishes!