You know what else is signiciant about the 9 month mark? It's how old Jack was when we got pregnant with Jude. Jon and I were discussing this over the weekend, trying to determine if we were indeed, totally crazy ... or if Jude is just such a different baby than Jack. I think it's a little of both.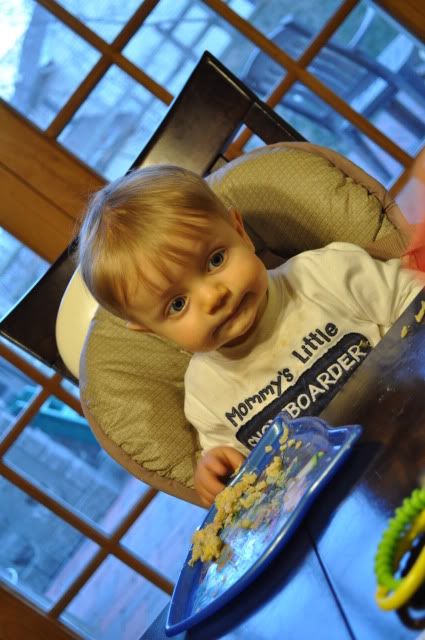 Jude - 9 months
Jude still cuddles with me before naps, still fits in the crook of my arms, and he's still content to lie in my arms and peacefully nurse (well, at least at night). But other than that he's not much different from his brother. Neither of them were/are crawling at this point and both were/are giving me good nights of sleep. But I'm pretty content with these two.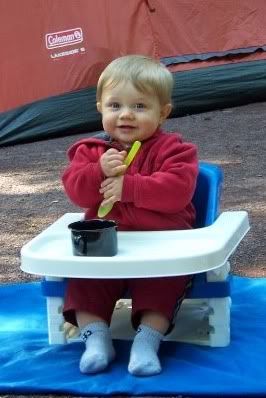 Jack - 9 months
And I must admit, I'm rather looking forward to a summer of neither carrying nor nursing a baby. A summer and fall where I can leave both my boys for an extended amount of time (but not too extended)! A year or so where Jon and I might be able to plan a little getaway while the kids are away at Grandy Camp. And maybe a few days here and there when I can stay in bed a few minutes longer and let someone get the kids their breakfast. And how cool would it be if I could get BOTH boys diaper-free for a time before starting all over again! We've got some big changes coming up in these next few months, changes that we're not even aware of yet. Changes that we can't even prepare for. I think I have enough to keep me busy for a little while.
Jude - 9 months
That's not to say that I don't miss being pregnant, that I don't look forward to having another baby. Oh I do. And I've already picked up a few cute new maternity clothes that were on mega-clearance just for the fun of it. Already scoped out local birthing centers at some of the areas we "may" move to. Already thought about what colors I want to do the nursery if we ever get blessed with a baby girl. But whenever I get thinking about it too much, whenever I find myself looking at a calendar trying to determine what's going on 9 months later ... I just think about having 3 kids under 3 and that that stops me real quick.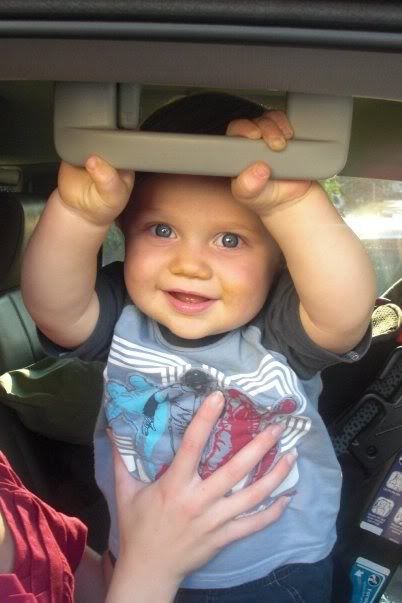 Jack - 9 months
But still, there must be some crazy hormone that gets released around the 9 month mark. Some super-power nutrient that soaks into your bloodstream and makes you think you can do things that you previously thought were crazy. Because we're at it again - thinking about growing our family, thinking about adding another playmate for Jack and Jude. We are seriously considering and actively seeking a future family member ... of the canine variety!
Oh imagine the blog posts to come!