We decided to name our third child and first daughter "Julia Katherine."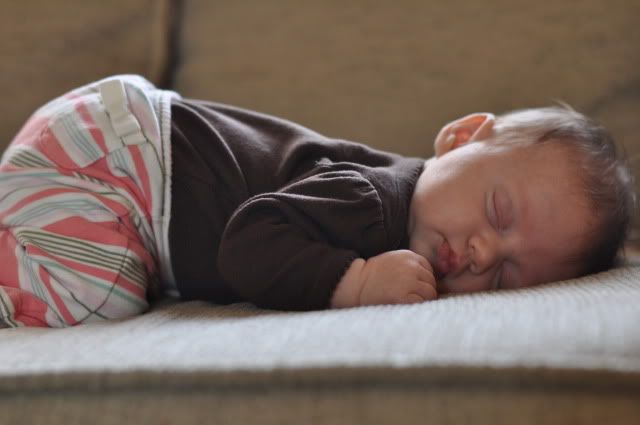 As you may have noticed, we're kinda on "J" kick. It wasn't intentional, but now we feel quite stuck in our ways. "Julia" was the name we had picked out if Jack was a girl, and we've held on to it ever since. It's a good example of how my husband and I work through our differences. See, I had a list of favorite girl names for a long time: Vivienne, Claire, Elivia, and Leah. I've always liked Leah but didn't like the meaning. But Jon didn't like any of my names, he liked Julie. So we decided to compromise and go with "Julia" a combination of our two favorite names. And then I could call her "Lia" as a nickname. I actually haven't called her Lia yet, but there's still plenty of time for that. Jude, on theo ther hand, has given her his own nickname - "Yaya." And because it's so cute we all tend to follow suit.
I mentioned why we chose "Katherine" as a middle name a few months ago
when I wrote about my grandma
. G'Ma passed away this June, before she had a chance to meet her first great-grandaughter. But at least she knew ahead of time about our plans to honor her. G'Ma was a beautiful woman inside and out, and along with my mom and Aunt Janine, my daughter and I are proud members of this growing line of godly women. Julia has quite a legacy before her.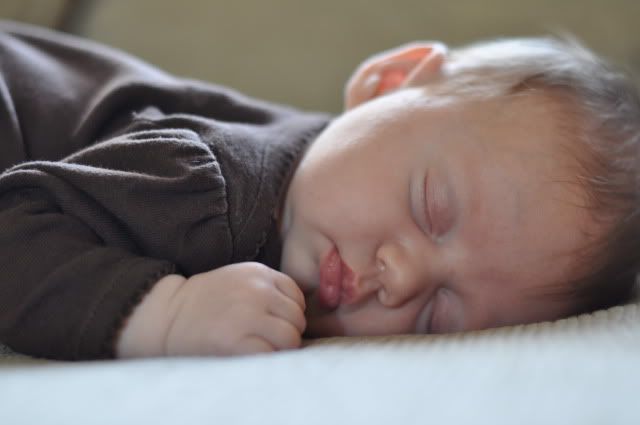 Name meanings are important to us - Julia means
youthful,
and Katherine means
pure.
And I think the combination is perfect for our little girl. Even though she's only been with us a short while, my prayer for our sweet daughter is that she'd lead a life of purity. So the scripture verse I've chosen for her is Psalm 119:9 "How can a young [woman] keep her way pure? By living according to Your word." I'm not sure if a mother could hope for more than that.
Our little lady has only been in our arms for less than 6 weeks. But she's been in our hearts for so much longer. And the boys, Jon and I couldn't be more proud of our Julia Katherine. She's the perfect addition to our family!
You can read about how we came up with
Jude's name here
, and
Jack's name here
and
here
.