I am behind in many areas of my life, but one area I am not behind on is ... Christmas decorating! And that's only because Jon took off Monday and Tuesday to help us get caught up around the house after Thanksgiving vacation.
Christmas trees are kinda a big deal around here. We take them very seriously. Well, except for
last year
when I was still in a newborn-induced stupor and was content to settle on the first tree we came across at the first tree lot we drove by on a very dark and freezing evening... This year I was determined to make up for it.
I convinced Hubs that we needed a Pennsylvania tree. And one that we actually got in Pennsylvania ourselves. I'm tired of paying an arm and a leg for a quality fir without any of the experience of hunting it down. It's like the difference between a zoo and a safari folks. This year, we went to a safari!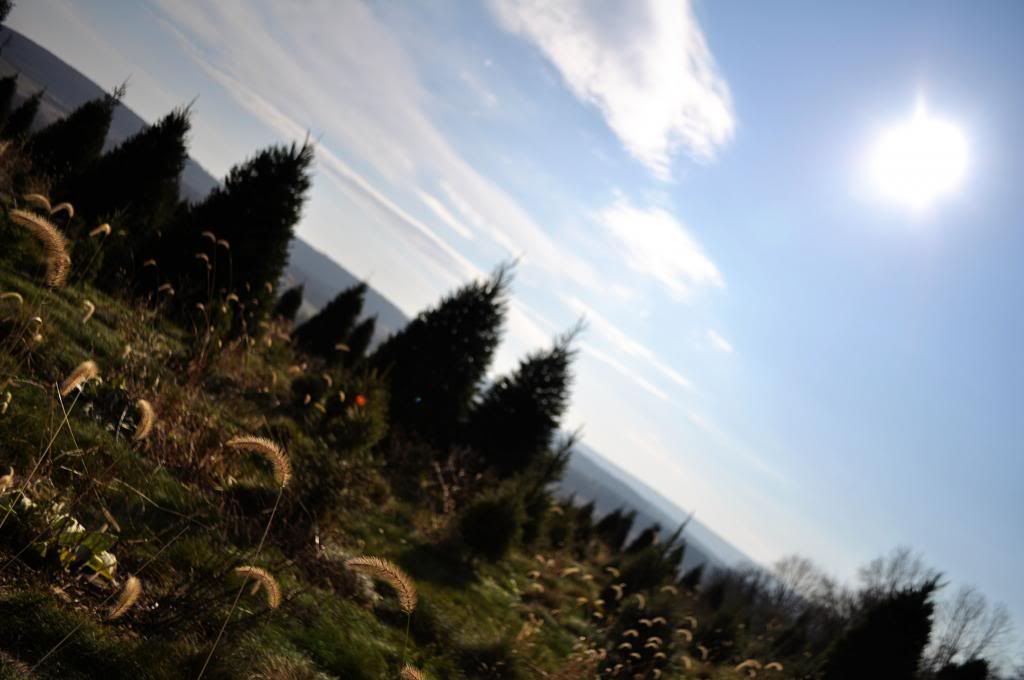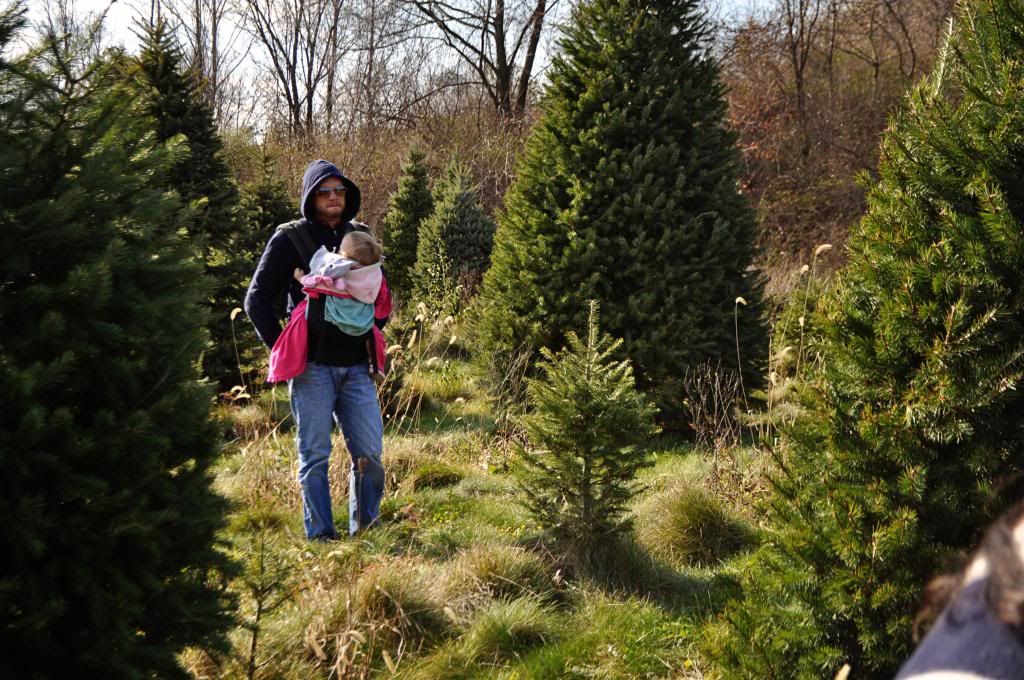 Julia was still sick and slept on Uncle Micah through the whole event.
It was planned weeks in advance that we would help Marmie and Poppa (and the Uncles) pick out their trees the day after Thanksgiving. We were still unsure about ours but left the option open. We decided on
Kohl's Stony Hill Tree Farm
in Milton, PA. I'd never been there myself, but we had heard good things. And we knew we needed something good to impress Miss Kylee, who was tagging along for her first real Christmas tree hunting experience.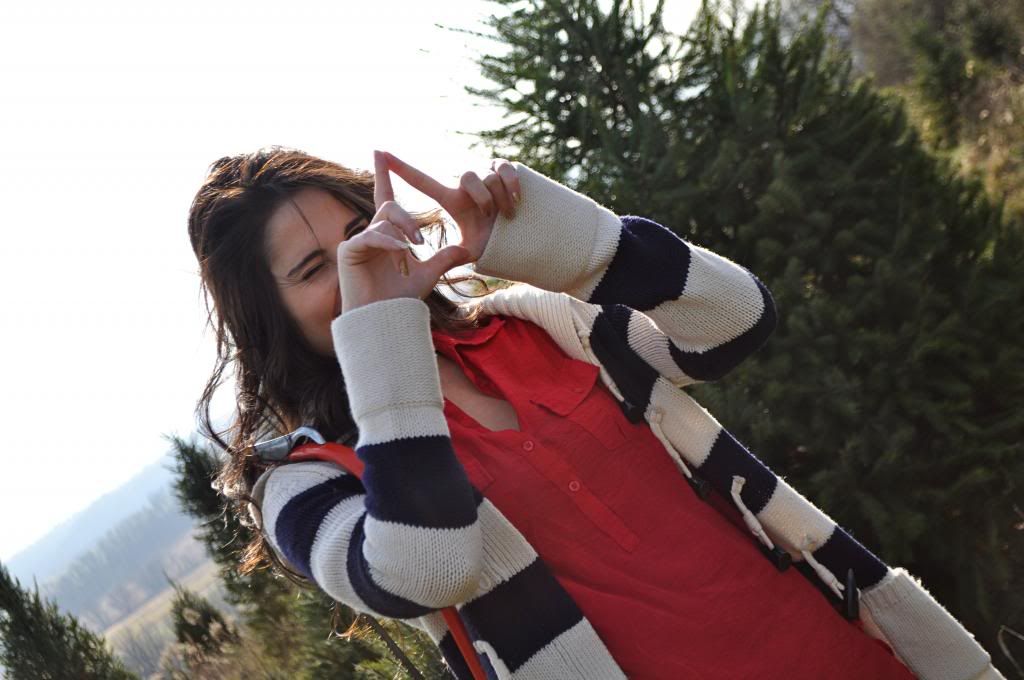 Seeking out that perfect triangle ...
I don't know about Miss Kylee, but I was impressed myself. From the big red barn with a Christmas store, tree stand collection and free hot chocolate, to the tree carts and measuring sticks, everything was provided for. We decided right then and there we'd be bringing a tree home that day.
Free rides up the hill! (That saw is not in as dangerous a position as it appears.)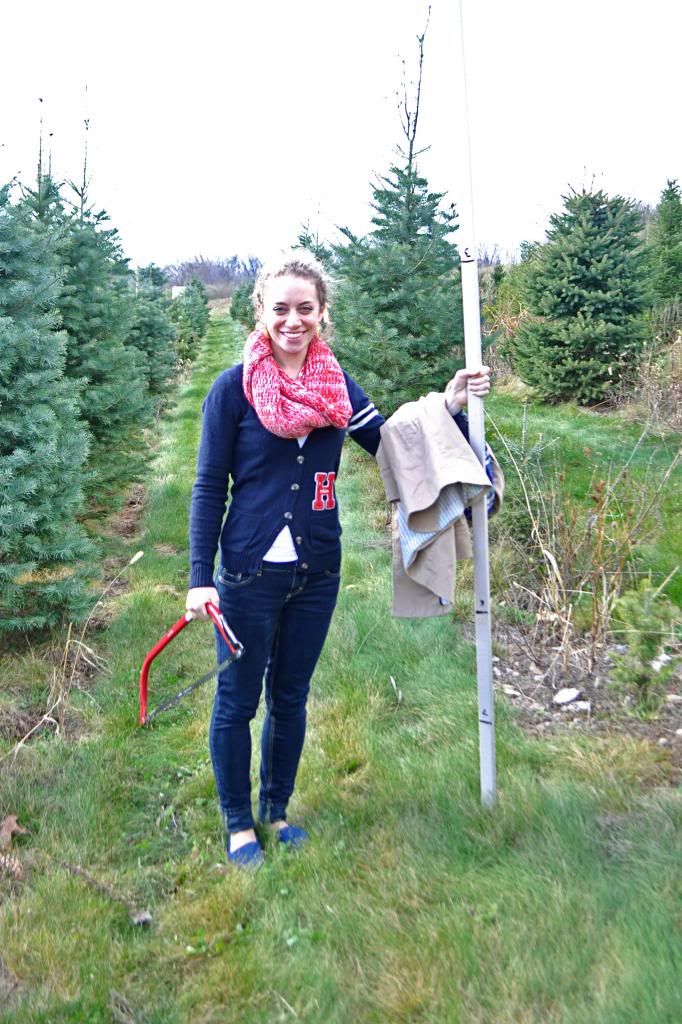 Measuring stick - I think this is the first year we didn't underestimate the tree's height.
But I think my favorite part of the farm was the views. All of them.
It was a perfect tree-picking day. A not too cold (but not too hot), beautifully sunny day. Amongst our clan we had 4 trees to find. Of course, Jon and I picked ours first, because he's very decisive and I'm willing to go with whatever he says.
It's a good thing I took these pictures because after we got home and put up the tree, Hubby was convinced we had grabbed the wrong one, since it was so sparse at the top. Well, apparently the one we picked really was sparse on top.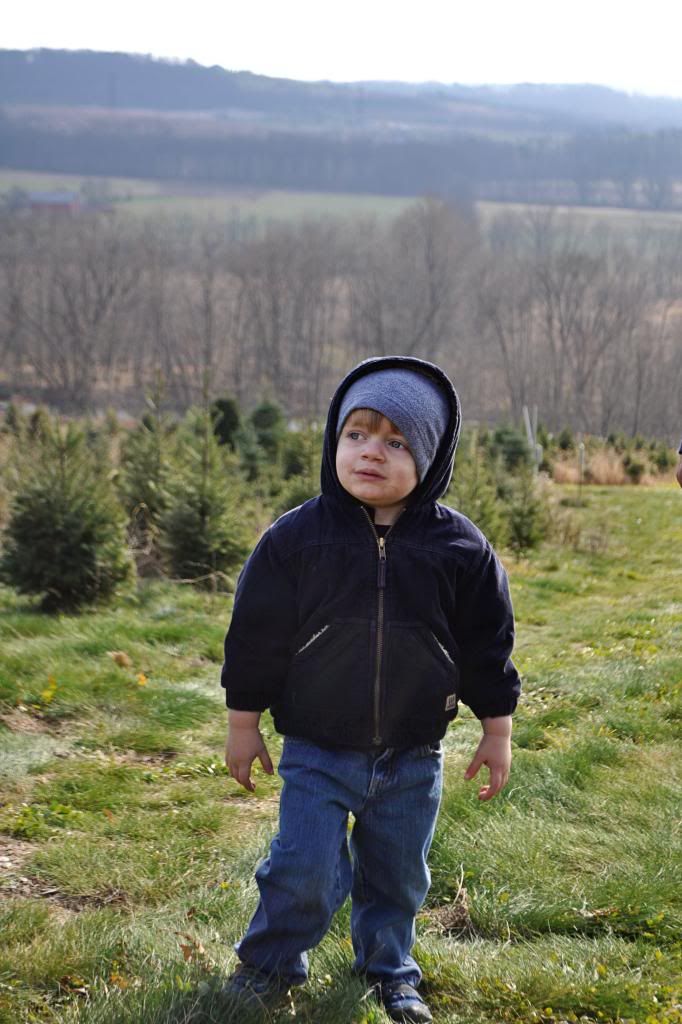 Jude almost looks brutish in this picture...
It took the rest of the group a little longer to decide on their trees, which makes so much sense if you know how I am about decisions. I get it from my parents ... and my brothers do too.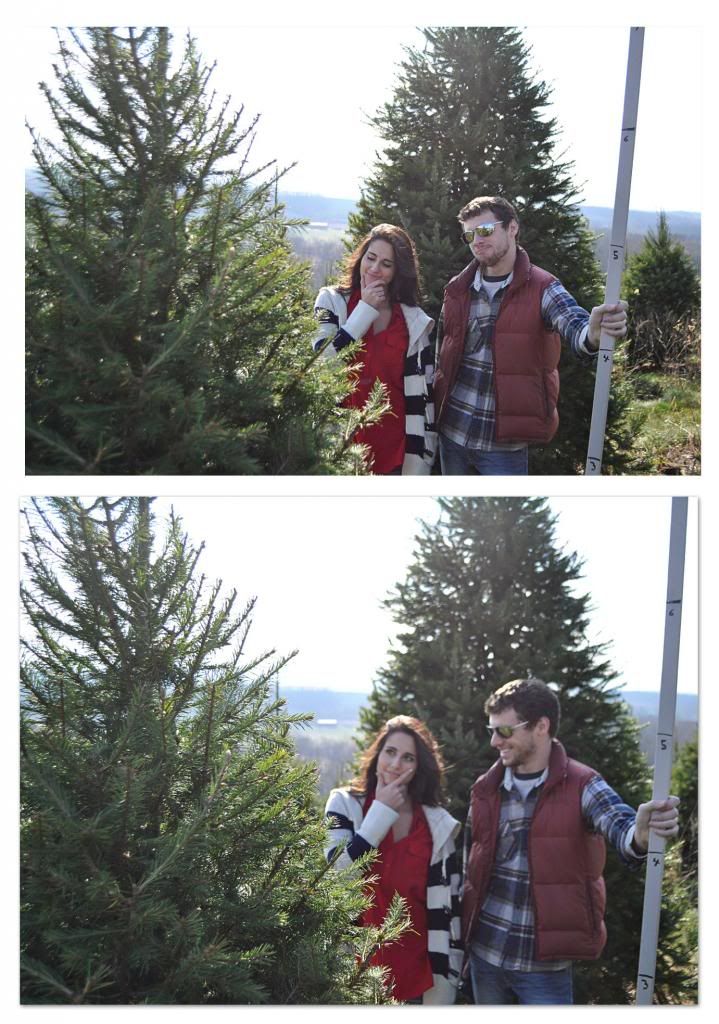 The deliberation.
After we all finally decided on our trees, had them shaken and wrapped, and loaded them on the car, we returned to Marmie and Poppa's to help them decorate. It helped set the mood for our own adventures a few days later.
You may have noticed that we don't have any ornaments on the bottom portion of our tree, and you may have assumed this is because we had some wondering hands in this house. And you would be partially correct. But the main reason there are no ornaments at the bottom is because no one hung them there. Jon did the majority of the decorating and Jack and Jude thought it was so cool to stand on the stool (or couch) to hang up the high ornaments that no one volunteered to decorate the unexciting branches at ground level.
And I've decided to just keep it that way, especially since Julia is really tapping into her exploratory self these days and is into EVERYTHING!
And I'll be honest, she is the most difficult of my three to say "no" too. How can I resist those sweet eyes and wild locks of hair? Well, unless she's about to take a swim in the toilet, I can be very firm then. Other than that, it's a good thing she doesn't ask for much at this point. I'm sure we would have all gone with the first tree she pointed towards!