Well Baby Girl seems intent on NOT having her own birth month. She must take after her father in this area, I would have done everything in my power to preserve my uniqueness. So unless some freak sort of labor starts up soon, we're in store for another October baby. Seems like a good night to continue on with "Our Story." If you need to catch up on past installments of "Our Story" you can do so here.
The Coast Guard's motto is
Semper Paratus.
It's a good thing I spent four years in high school studying the incredibly useful langugage of Latin, because I can now tell you without any help from Google, that it means
always prepared.
Of course, you've probably heard it all before on this blog. It's a favorite phrase in our house. I really do appreciate the meaning and I would say that here in our little Coastie abode we live up to this motto fairly well. But it also makes me laugh because the military lifestyle often leaves little room for preparedness. Unless they mean "always prepared to have the rug pulled out from under your feet" or "always prepared to move somewhere unknown at a moment's notice" or "always prepared to say goodbye to your hubby this very minute if necessary" ... I digress.
Proverbs 16:9 says "A man's heart plans his way, but the Lord directs his steps." In this case, "A woman's heart plans her wedding, but the government directs its time."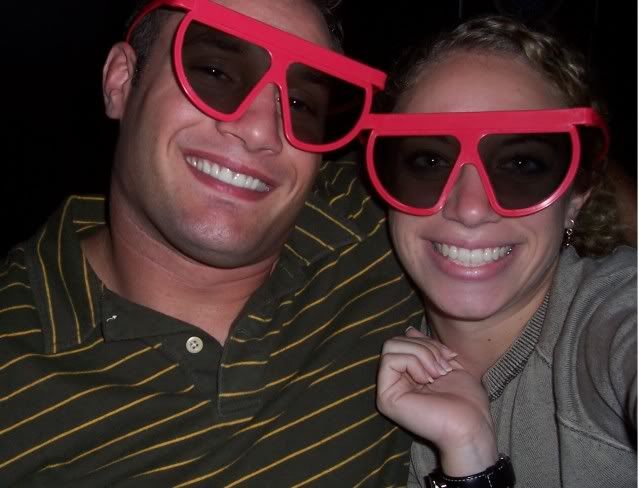 Virginia Aquarium IMAX theater.
We set the date for July 15 and originally had hopes to wed in the little white chapel where my parents said their vows and where my G'Ma attended church. But we later determined that it was too small for our guest list, too hot in July without air conditioning, and too ridiculous that the pastor of the church (whom I didn't even know) had to be the one to pronounce us husband and wife. So we settled on our home church (a.k.a. a done-over movie theater) and our dear family pastor that Jon and I both grew up with. By the time I returned to school that fall I had a date, church, reception hall and wedding dress. Since I had a very full and busy semester, and since Jon was away in training for most of that fall, we decided that was enough details to get us through until after the holidays, when we would have more time to plan.
Fall 2005 was a tough semester for me. It was strange being engaged, but not having your fiance around. I felt like I needed to be all grown up and responsible, but I still wanted to have fun. Then again, between my courseload and jobs, I didn't have much time for fun anyway. I did manage two trips down to Virginia to spend some quality time with my guy though. Those trips were the highlights of my semester!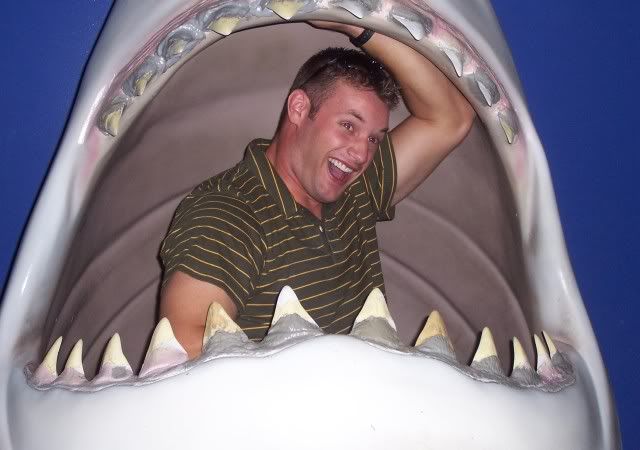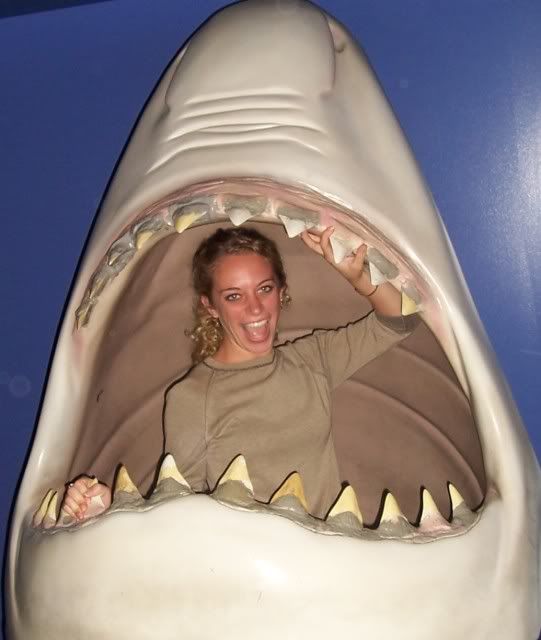 But then I'd come back and get all depressed again. And it didn't help that Jon seemed to be having more fun with his roommates than with me. He, Nick and Luke would cook fancy dinners together, light a fire in the fireplace, watch movies, walk on the beach, take out the jet ski or go to the mall. Of course, this was only the beginning. I had no idea what kind of imposition a new bride can be on her hubby's "buddies," especially the ones he's been through thick and thin with during the past 5 years. But that's another story.
Of course, every moment we'd get to spend together made it harder and harder to be apart. And then Jon started scoping out the local courthouse and discussing a little meeting with the Justice of the Peace. And then he broke down the numbers and determined the thousands of dollars we'd make in benefits, separation pay, housing allowance, etc. if we married a little earlier than July 15. And I wouldn't have to worry about living without health insurance for 7 months. And it would all be so easy and fun ...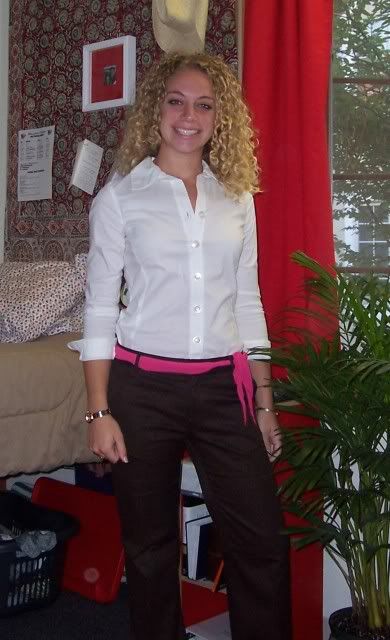 I have tons of "self-timer" pictures like this per my guy's request in those days.
But don't worry Mom and Dad and anyone else who's wondering, we didn't do it. Jon and I were never married before our wedding date. In fact, it soon didn't matter anymore because right around Thanksgiving, while I was out with some friends to see "Pride and Prejudice" and have dinner, Jon called to say that his long spring patrol - the 3-monther - was now switched to May through August. Smack-dab over our wedding date. So we had two options: get married in the winter and spend an entire summer without my husband or hold off until after his return and celebrate our nuptials with a beautiful Pennsylvania fall backdrop...
December 2, 2005
"At first I was a little upset - stupid Coast Guard. But now the wedding is March 25th and I'm way more happy with that. Only 4 months!"
Which also meant only 4 months to plan almost the entire wedding, since I had been putting it off. And I still had to finish my semester and get myself graduated. Thankfully that all went off without a hitch.
My little December graduation ... nothing like a Coast Guard Academy grad week!
By Christmas 2005 (which we sadly spent apart since Jon was deployed at the time) I was officially a degreed woman. A degreed woman without a job. But I was excited about throwing myself into planning our sweet wedding ceremony and happy future together!